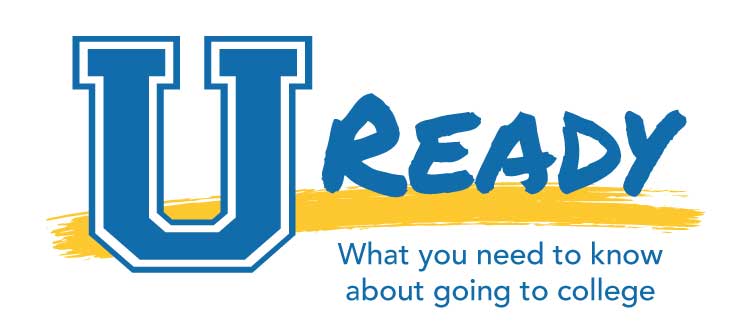 Return to U Ready Articles
How to Prepare for a College Interview
Getting ready for a college interview is understandably nerve-wracking. It may be your first professional-level interview, with lasting consequences, of any sort. You may feel nervous about what to expect, what the interviewer is looking for in an ideal candidate, and what you can do to nail your interview. While every interview is different, here are some useful interview tips for students to successfully prepare you for whatever is in store.
1. Prepare a list of questions to ask your interviewer
Almost every interviewer expects you to have questions for them. Asking questions shows interest and that you are passionate about the college and eager to learn more. Keep in mind that simply asking questions is not enough. It is the type of questions that you ask that will make a good impression on your interviewer. With that said, be sure to come up with a list of somewhat original and thought-provoking questions.
2. Seek advice from your high school advisor
Your school advisor has likely helped dozens of students prepare for their college interviews and can offer sound advice and provide you with information that will help you have a successful interview. Definitely make use of your advisors' resources and tips.
3. Contact the college and speak to an admissions advisor
What better way to get a more precise understanding of what is expected of you in a college admission interview than to contact an advisor directly from the school. Yes, it is fairly safe to assume that most colleges are looking for the same key things, such as confidence, enthusiasm, and effective communication skills, but each school is different and often has some additional and more distinctive qualities that advisors are seeking in potential students. Knowing what these are will give you a great advantage.
4. Conduct mock interviews with friends, parents, and teachers
Mock interviews are a great way to get ready for your on site admissions interview. Ask a parent, teacher, or advisor to act as if he/she is the interviewer and practice as if it were the real thing. Afterwards, be sure to ask your mock interviewer for feedback so that you know where there is room for improvement. Practice interviewing as many times as needed until you no longer have that uncomfortable feeling of being unprepared.. This will not ensure that you will not be nervous on the day of your interview. Nervousness helps you stay alert and focused for the interview. It is a perfectly healthy and appropriate emotion when you are about to embark on something important, therefore keep in mind that you have effectively prepared for the interview and you will be just fine. 
5. Be Yourself
The final and arguably most important tip on how to prepare for your college interview is to be you. Interviewers can often sense when a candidate is posing and/or not comfortable in his/her own skin. Therefore, remember that your best "you" is always what you should present during an interview.