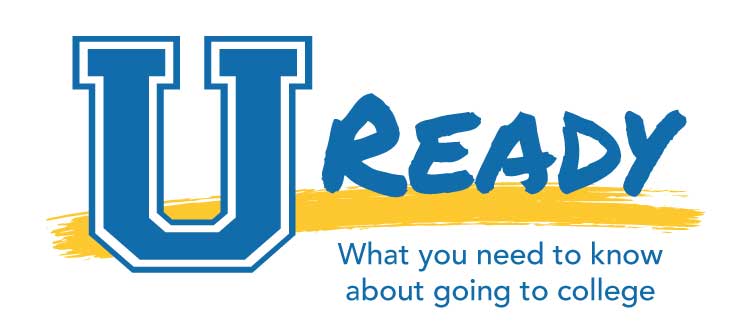 Return to U Ready Articles
Choosing a College Essay Topic
For some, choosing a topic for the college essay is fun and exciting part of the application process; for the other 98% it can be a challenging and even stressful undertaking that throws a roadblock in well-laid plans. Not to worry! If you are not sure of how to go about choosing a topic, you are not alone. Here are some useful tools to help you pick an essay topic that is ideal for your personality and allows you to showcase your writing skills. 
Choose a topic that…
Differentiates you as someone with a distinct point of view, even on a commonplace subject like change, academic interests, or career goals
Reflects your personal style and tone--put your voice in there
Taps into your genuine belief in or passion about the topic
Strategically targets a  connection with the admissions advisors
As for that roadblock: break down the topic process step by step to combat that feeling of being overwhelmed.  When brainstorming on college essay topics,  start by jotting down any subjects that you take interest in and would feel comfortable writing about. Choosing a topic that resonates with you will make it easier to expand upon that topic in a way that won't come across as forced or disinterested.. 
Once you have completed your list of topics, sort it in order from topics that you are most interested in writing about to ones that you are least interested in writing about. From here, perform a brief research on each topic in order to see how much information you can compile in order to create a comprehensive essay. Next, you are ready to narrow down to your primary topic of choice based on your list as well as the brief preliminary research that you put together.
If you still have difficulty narrowing down to one topic, select the top two from your main picks and then begin writing essays for each one. From there, you can decide on which one you prefer the most. Also, ask an advisor or teacher to review both and provide you with input on which one would be best to submit with your college application.     
Because the process of choosing a college essay topic can take some time, we highly recommend that you put this at the top of your application process "To Do List". Be sure to allow yourself ample time to not only choose a suitable topic, but write the essay, proofread, seek external feedback, and make any adjustments if necessary.