Welcome to the John Cranford Adams Playhouse and the Department of Theater facilities, at Hofstra University. The Playhouse is a 1,105-seat, proscenium-style theater that serves the University, as well as the surrounding community, as the premier cultural venue on the Hofstra Campus. Not only is it the site for many of Hofstra's finest theatrical, musical, dance, and lecture events, the venue also – as the schedule allows – provides a rental house for local, national, and international productions, conferences, performing arts companies, lectures, school events, and church groups.
Inside Adams
About the Playhouse
Learn about the history of Adams Playhouse, the seating configuration, and the technical specs of the facility.
Your Event at Hofstra
Rental Information
Though the primary function of the Adams Playhouse is to host University events and academic programs, the facility is offered as a rental house to non-University productions and organizations (as the University schedule allows) as a community service.
Contact the Playhouse
Playhouse Box Office
516-463-6644
(Monday-Friday, 11 a.m. - 3:45 p.m.)
Location
118 Hofstra University
Hempstead, NY 11549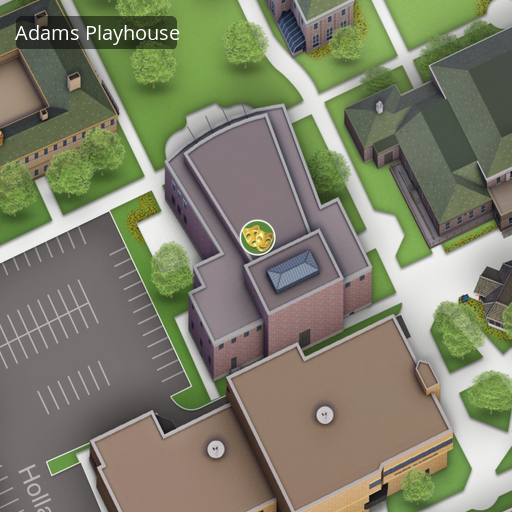 Useful Links
Hofstra University Departmental Webpages
Ticketing Solutions for Rental Clients
Lighting, Sound, and Video Rental Sources